On the lookout for the best fridge-freezer? We got you! From our cutting edge fridge-freezers we have featured and compared last time, we are now rounding up our 4 top fridge-freezer models from Bosch and Siemens under HKD15,000 / SGD2,500 so you can get the best without breaking the bank!
Get the best bang for your buck with these fridge-freezers that offer the latest cooling tech to keep your food crisp and fresh, while making your life easier with its hassle-free cleaning features!
Product

Capacity

Freshness Control 

NoFrost 

Holiday Mode

Siemens
KI85NADE0G

HKD 12,902
SGD 2,284
KRW 2,000,000

Fridge 153L / Freezer 92L

hyperFresh Plus

✔️

✔️

Bosch
KIN86AFF0G


HKD 13,100
SGD 2,319
KRW 2,031,000

Fridge 188L / Freezer 67L

VitaFresh Plus

✔️

✔️

Siemens
KI86SAFE0G
HKD 10,523
SGD 1,863
KRW 1,632,000

Fridge 191L / Freezer 74L

hyperFresh Plus

LowFrost

✔️

Bosch
KIS86AFE0G
HKD 10,066
SGD 1,782
KRW 1,561,000

Fridge 265L / Freezer 74L

VitaFresh Plus

LowFrost

✔️
Price: HKD 12,902 / SGD 2,284 / KRW 2,000,000
Capacity: Fridge 153L / Freezer 92L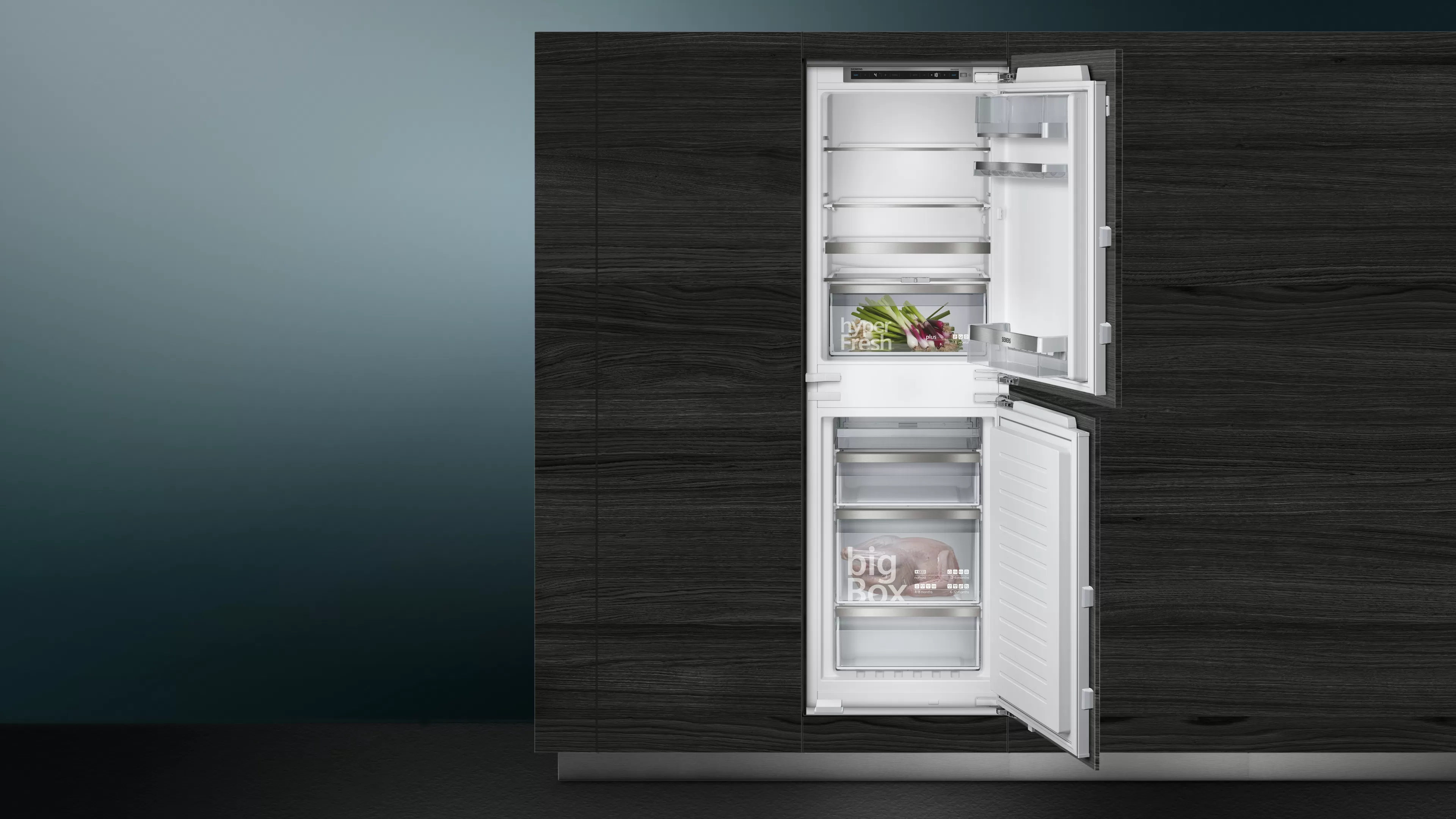 Tired of eating lifeless and bland salads? Then keep your fruits and vegetables tasting as fresh as when you first got them with this fridge-freezer from Siemens! Thanks to its dedicated hyperFresh Plus cabinet with adjustable slider for humidity control, your ingredients stored in this fridge's special compartment are preserved in its ideal temperature and humidity to lock in its taste and nutrients 2x longer! 
But not only that! This fridge-freezer is also built with freshSense and superCooling tech that guarantees the lasting freshness of your food stored inside by controlling temperature changes! If your fridge is placed near the sun's rays, it can heat up your fridge and mess up its overall temperature! So, freshSense monitors environmental changes and adjusts your fridge's temperature accordingly to keep it perfectly cool. 
superCooling on the other hand helps you control temp fluctuations with a push of a button! When storing new food inside, it may cause unwanted temperature change in your fridge! So the next time you want to store some food inside, such as freshly bought veggies that are unrefrigerated, simply hit the superCooling button and your fridge's temp will normalize, and your veggies will also be cool in no time!
And what's more: even when you're away for the holidays, this fridge will still keep your food fresh and cool while saving energy with holidayMode!
Price: HKD 13,100 / SGD 2,319 / KRW 2,031,000
Capacity: Fridge 188L / Freezer 67L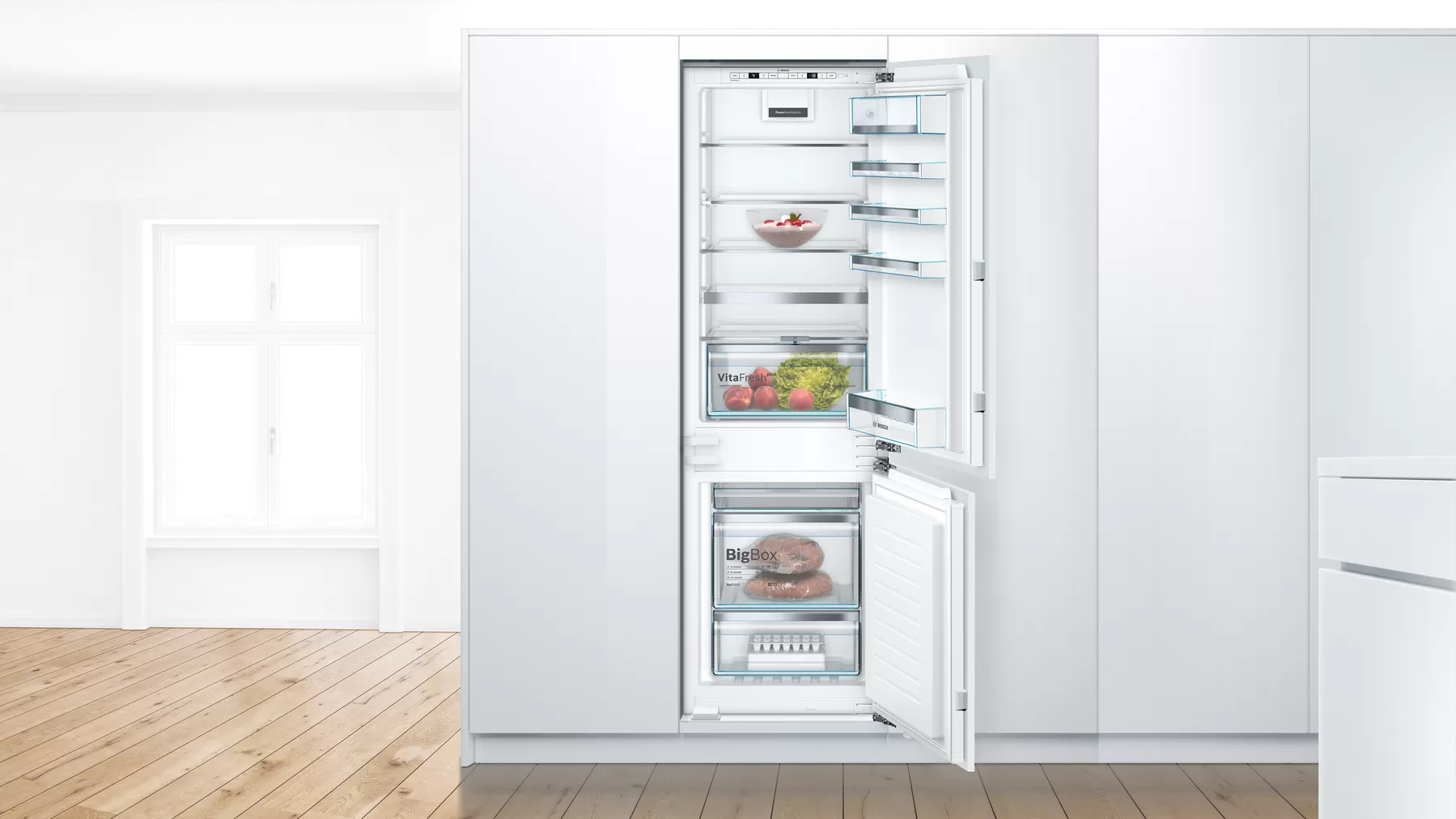 Storing food and drinks inside your fridge may sometimes feel like you're playing a game of Tetris. But with this fridge-freezer from Bosch, you can finally say good-bye to that! Featuring VarioZone, this fridge gives you the freedom to adjust its shelves and compartments to give you more room to store bulky food containers and even tall bottles of sodas, juices, and more! And with the EasyAccess Shelf feature, you can also pull out each of its shatterproof glass shelves so you can place and take your food with ease!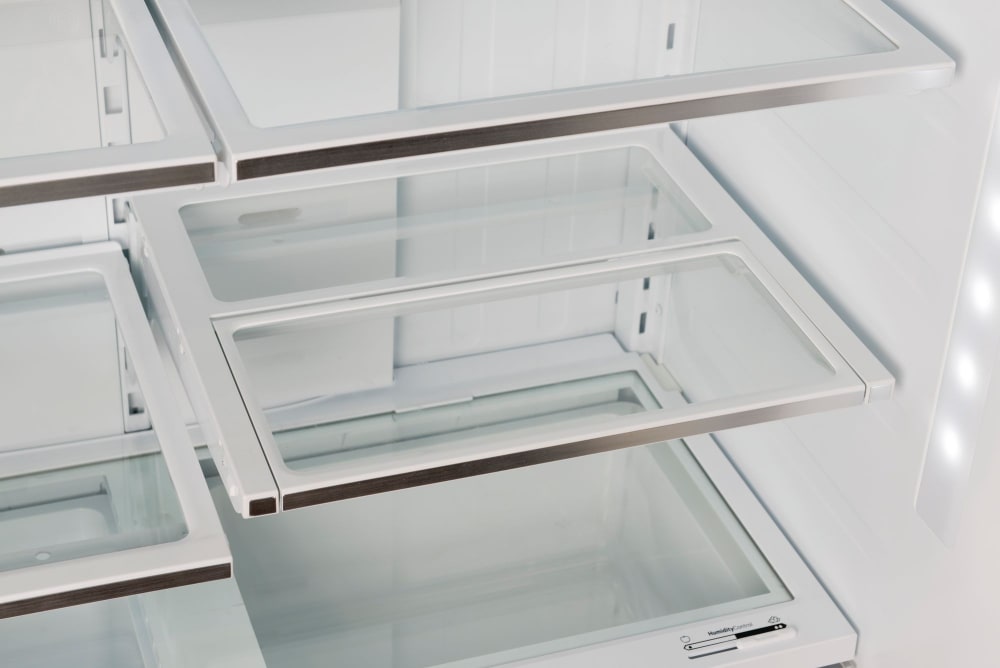 But aside from its convenience, this fridge-freezer can also keep your food's freshness even longer! Store your fruits & veggies inside its VitaFresh Plus cabinet that provides the perfect temperature to preserve them! By keeping its temperature hovering around 0°C, the VitaFresh Plus compartment locks in your stored food's taste and essential nutrients. Then with its Intelligent Inverter Technology, it monitors the temperature inside and outside your fridge so it can automatically adjust its cooling power as needed!
Price: HKD 10,523 / SGD 1,863 / KRW 1,632,000
Capacity: Fridge 191L / Freezer 74L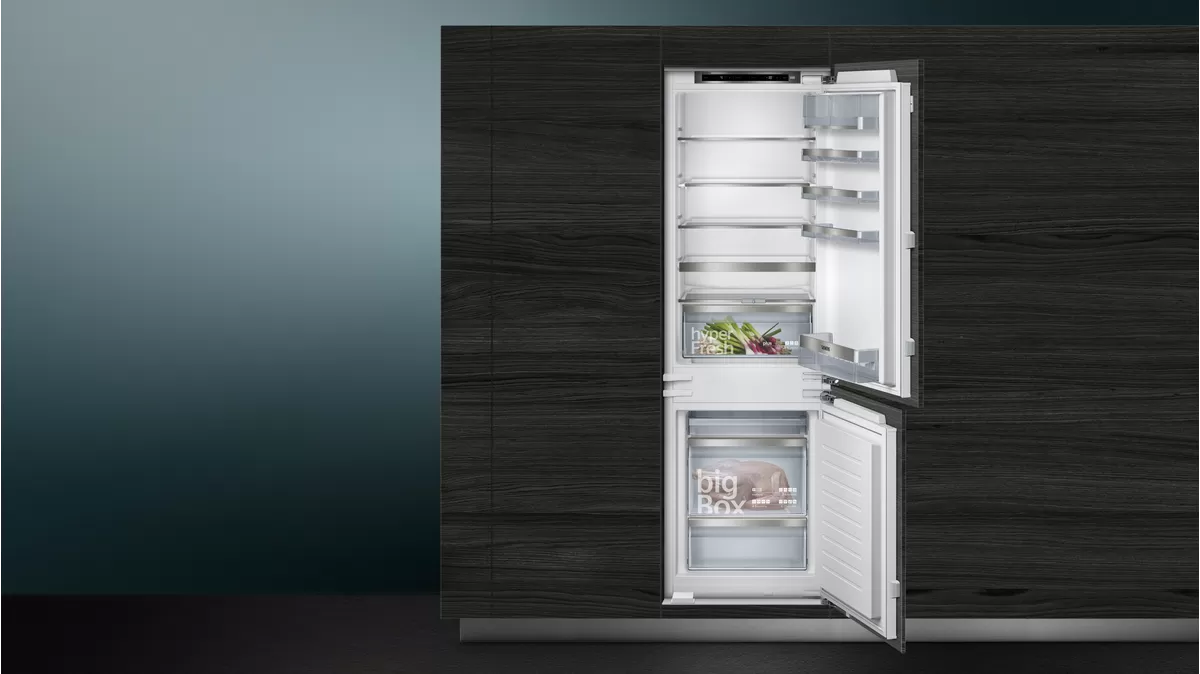 Keeping your fridge squeaky clean is now a breeze! Thanks to this model's lowFrost technology, it uses the fridge's special evaporator to help minimize the icing in your freezer and make defrosting much easier. And, its shatterproof and spill-proof safetyGlass shelves are also painless to remove and clean!
But of course, this Siemens' fridge-freezer wouldn't be complete without its trademark hyperFresh Plus cabinet that keeps your fruits and veggies perfectly cool and fresh! This compartment features an adjustable slider so you can control the humidity inside depending on the ingredients' required storage humidity!    
Price: HKD 10,066 / SGD 1,782 / KRW 1,561,000
Capacity: Fridge 265L / Freezer 74L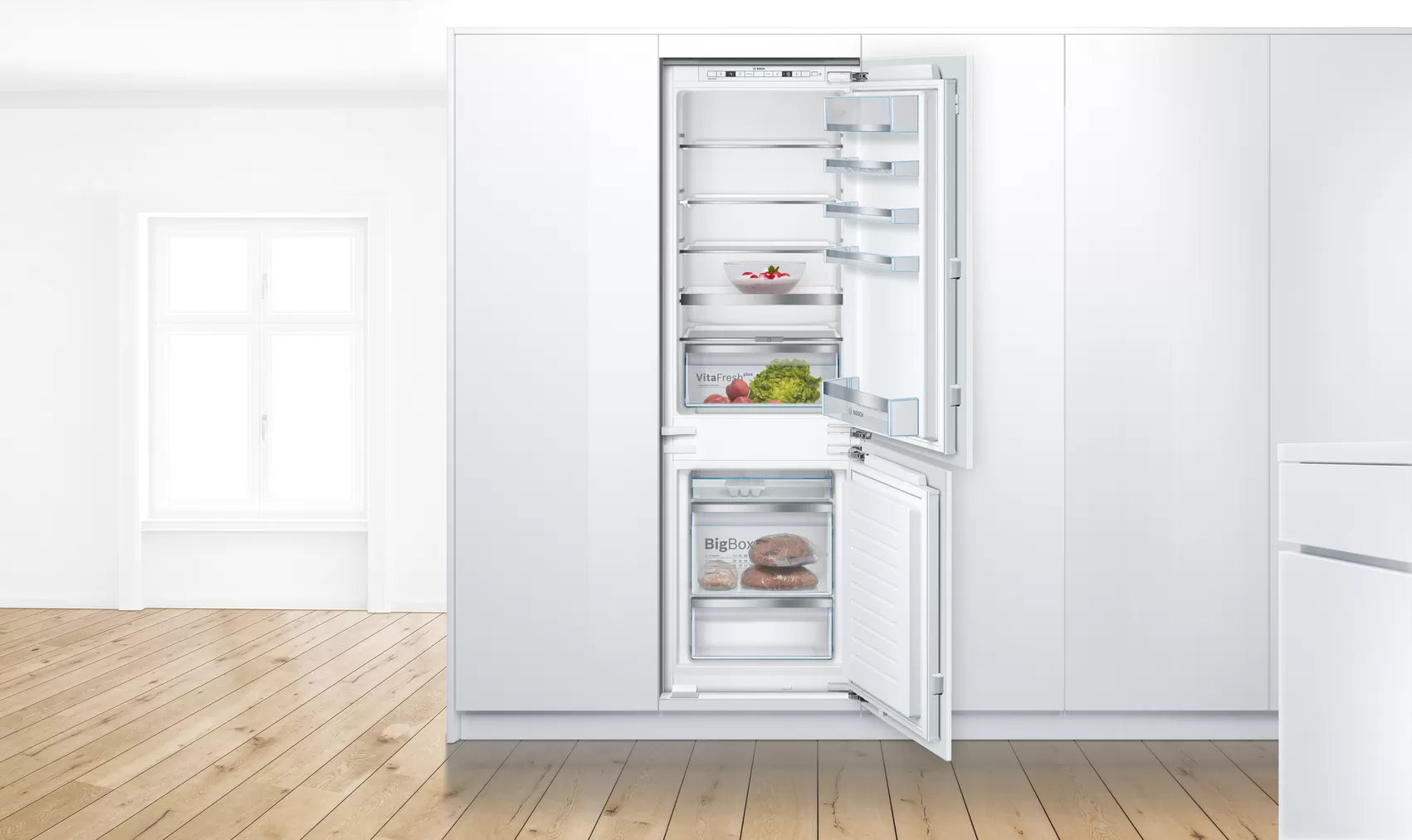 And last but not the least: this entry-level fridge-freezer from Bosch! Perfect for couples and even small families, this fridge-freezer has everything you will need to make your home feel more alive! 
Serve delectable meals with your fresh fruits and veggies straight from its VitaFresh Plus cabinet, store your leftovers without worrying if there is still enough space with VarioZone, and easily defrost your freezer with its LowFrost technology! And on top of all that, this model also has two separate cooling circuits to help save on energy while preventing unwanted odor transfer between your fridge and freezer! 
Can't take a pick? We got you! 
Check out our extensive collection of fridge-freezers here, or try to reach out to us with any of our contact details below! And because we guarantee your 100% satisfaction, we also offer our store-exclusive 3 year warranty and lifetime repair support in all of our products!